Prep 5 minutes • Cook 30 minutes • Serves 4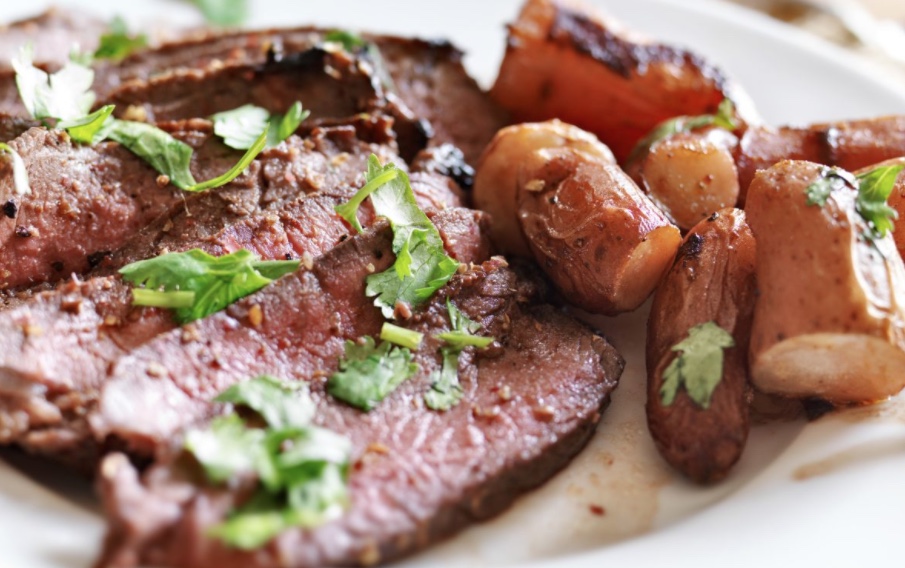 INGREDIENTS
1 ½ lbs New Zealand Springvale Grass Fed Beef London Broil
1 teaspoon kosher salt
1 teaspoon freshly ground black pepper
2 tablespoons canola oil, plus extra for brushing
METHOD
Let the steak stand at room temperature for about 1 hour; this will allow it to cook evenly throughout.

After resting, preheat a gas or charcoal grill to moderate heat, about 400°F. Season both sides of the steak with salt and pepper, and drizzle with the oil.

Brush the grates of the grill with some oil. Lay the steak onto it and cook for 12 to 15 minutes, turning after 6 to 7 minutes, until the thickest part of the steak registers at least 125°F on an instant-read thermometer for rare steak. If desired, cook a little longer for more well-cooked meat.

Remove from the grill and let the steak rest under foil for at least 10 minutes before slicing and serving.